I was on the New York Design Centers' website today and was struck by this image. All of the natural woods, the warm tones, woven and hand hewn elements creating a pretty modern space.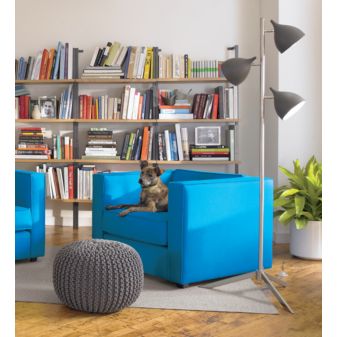 Large Traditional Wooden Bowl $39.99 -
West Elm
Although we've been seeing this trend of the handmade coming for quite some time, it has truly hit the mass market with stores like CB2 and West Elm carrying items that fit this trend. This gives the consumer an affordable way to add that primitive, woven or hand-hewn touch to their space.